Movienizer offers you powerful tools for organizing your movies. Here we discuss how to list all movies of a certain actor/actress, or by a certain director, writer etc. (an opposite would be to list all actors, directors, writers of a particular movie).
First of all, make sure that the person of your interest is present in your database. In the left part of the program window, click "Persons" tab.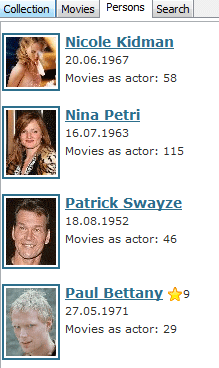 Here you can scroll through the list to find the person you are looking for. However, it is also possible to filter all database entries by the first letter (just click a letter above the list to show only the names that start with the letter).
Alternatively you can search for the person in your movie database.
Click on the person's name to show her/his information.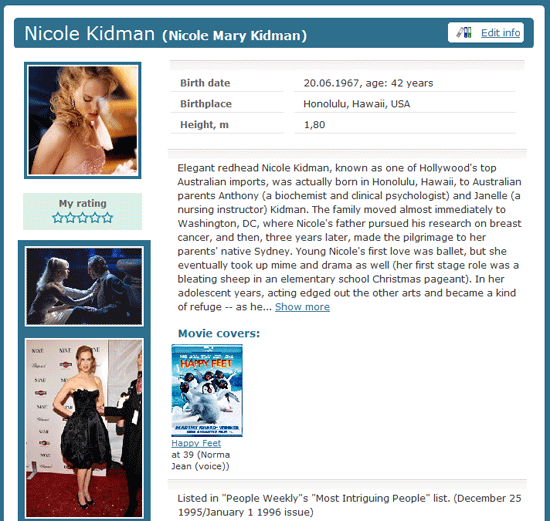 Scroll down to the filmography, if necessary:
The screen shot above shows an example of the listing (the rest of the list is cut off, as we want to keep this article short). You can click the movies in the list to learn about them (you may need to update the records).
If the person is not in your database, you may want to add him/her. If the entry exists, but the information is not complete, just update your record.