In Movienizer, you can list your movies in several ways. One of the most flexible options is offered by the "Collection" tab: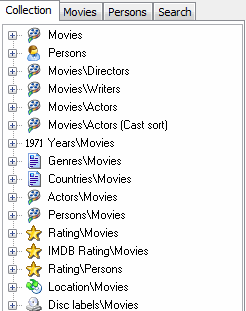 You can easily customize the contents of this tab by clicking "Manage" – "Customize collection" (just under the Group operations entry):
This will open a new window: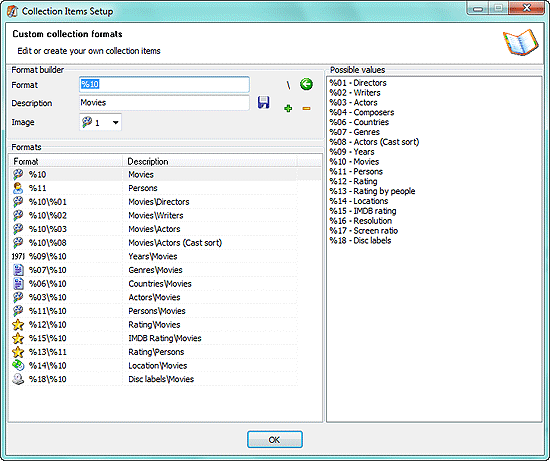 Here you can create, add, edit and save your own formats using the reference list on the right. Use the existing formats as an example.
As you add new formats, new sorting options become available on the "Collection" tab.