MP4 is a container format, which means that it can contain both audio and video streams. You may have already seen MP4 movies. However, MP4 can also be used as 'audio only'. In such cases it may have M4a extension, or it just goes with MP4 extension.
Free M4a to MP3 Converter is able to convert MP4 to MP3, if the MP4 file contains only audio. It is also possible to convert MP4 to WAV.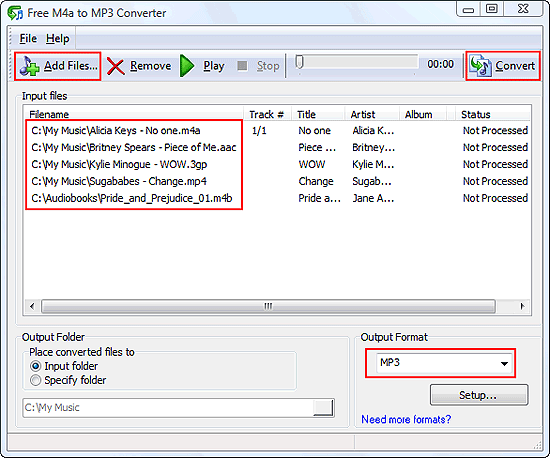 The converting process is quite simple. Drag and drop MP4 audio files to the program window and click "Convert". Alternatively you can use "Add files" button and consult the "Quick Start" section. By default converted files are put into the same folder where your input files are. You may change this. Also additional MP3 settings are available. Certainly, you can play MP4 files before converting.