M4b is similar to M4a but is used mostly for audiobooks. In addition to audio streams M4b files can contain some information specific for audio books: chapter markers, images, hyperlinks.
Free M4a to MP3 Converter can convert M4b to MP3 to make the files suitable for your favorite MP3 player. It is also possible to convert M4b to WAV, which may be helpful if you want to do some sound editing or mixing (for example, to add some background music).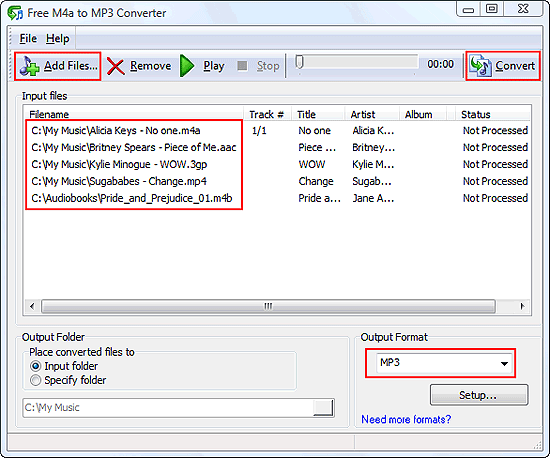 Drag and drop your M4b files from Windows Explorer and follow instructions from the "Quick Start" section to convert them. Alternatively, add a folder, and the program will convert all M4b from the folder and its subfolders to the selected format. You can also set up an output folder and MP3 parameters. Free M4a to MP3 Converter is able to play M4b files, acting as a simple and quick player-application.